Pickups are getting expensive these days, but this may be a bit much.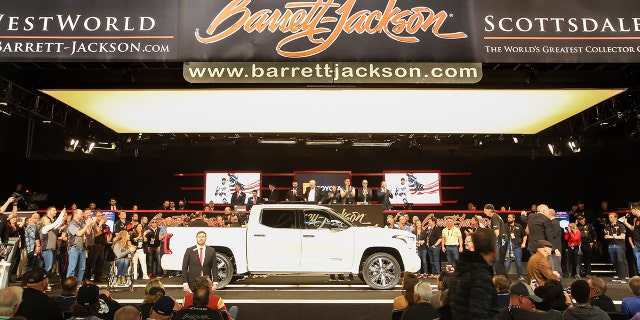 A new 2022 Toyota Tundra hybrid pickup has been sold for $700,000, but not at a dealership lot.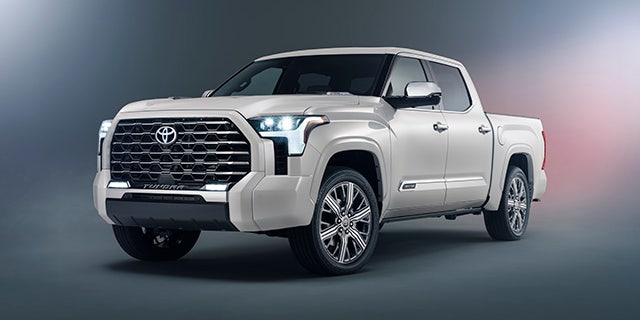 The top of the line Tundra Capstone is the first built with the model's new i-Force Max hybrid powertrain and was auctioned at the Barrett-Jackson event in Scottsdale to raise money for the Toyota U.S. Paralympic fund. The luxurious Capstone has a starting list price of $73,530.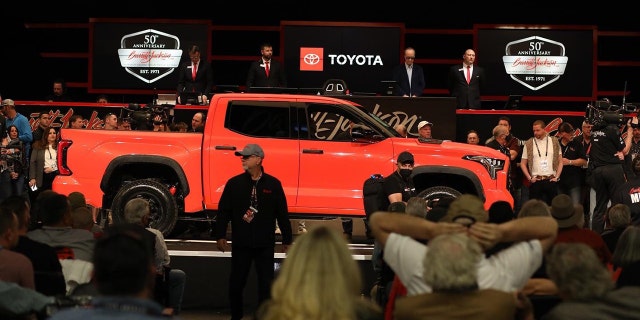 The second hybrid off the line, an off-road TRD Pro trim Tundra, was also sold for $550,000 to benefit the same charity, which supports America's Paralympic athletes.
The Tundra's i-Force Max powertrain combines a twin-turbocharged V6 with an electric motor and is the model's most powerful offering ever, rated at 437 hp and 583 lb-ft of torque. It has a top combined fuel economy rating of 22 mpg in two-wheel-drive trucks, which is 2 mpg better than Tundras with the less-powerful non-hybrid V6.